13 group Halloween costumes to do with your squad
The best part of Halloween (apart from the day after, obviously, when all of the sweets in the supermarket are on sale for cheap), is choosing your costume. 
Are you going scary? Funny? Ironic? Are you gonna just be a mouse, duh? The 31st is almost here, so it's probably time that you made some decisions tbh. But getting creepy and creative with your outfit, hair and makeup suddenly becomes way more fun when you decide to dress up with your friends, so say YES to group Halloween costumes.
If you and your besties are all heading to the same Halloween party this year, here's' 13 verging-on-genius group costumes that you and your squad should definitely rock this year. Just make sure you send us lots of pics, okay?
The Stranger Things gang
Rewind back to the 80s, head to the Upside Down and prepare to face the Demi Gorgon by roping in Eleven, Joyce, Mike, Dustin and Lucas to your group Halloween efforts. 
And if you've got a particularly big squad, someone could always go as err… the fairy light covered, floral wall? Warning: you're gonna need a whole lot of bomber jackets for this one.
Past and present Taylor Swifts
Swifty's 'Look What You Made Me Do' video has gone down in history as one of the best ever - mainly thanks to that final scene which all the Taylors past and present come face to face.
There's zombie Taylor, 'Shake It Off' ballet Taylor, geek chic 'You Belong With Me' Taylor and loads of other super sassy options to divvy up between your gang. Can we bagsy circus leader Taylor, pretty please?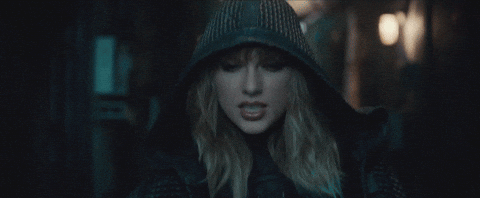 Pink Ladies
Wanna ditch the gross and gory side of Halloween? How about going 50s retro and looking oh so pretty in pink as the girls from Grease.
The more of you there are, the better this one looks, as you can all mix and match with satin pink jackets, cute vintage hairstyles and bubblegum lipstick.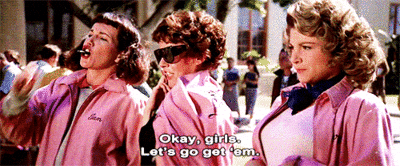 The Clueless girls
As IF you'd wanna go as anything other than the ultimate 90s female fashion icons. Cher's yellow tartan two piece is basically iconic, and Tai's signature dungarees make an effortlessly cool costume.
Giant mobile phones, fluffy pens, statement headbands and an endless stream of Clueless quotes are all totally necessary too, if you wanna be a total betty.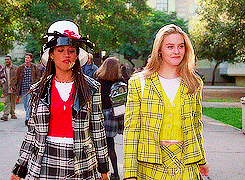 Naked Sims
Um, have you ever seen anything cooler than this genius gamer group costume? NOPE.
It's really cheap too - just flatten out a cardboard box and paint on the nude-coloured squares to wear over the front of your clothes, and then add the Sims green diamond to a headband. Sorted.
Hocus Pocus Sanderson sisters
For the squad that takes their Halloween game seriously, the Hocus Pocus gang are ready-made Halloween goals. Alright, so you might have to invest in a ginger, a purple and a blonde wig plus a couple of capes, but it's definitely worth it.
And we're not gonna judge you if you suddenly interrupt the party half way through to perform 'I Put A Spell On You'. Y'know, just for authenticity and stuff.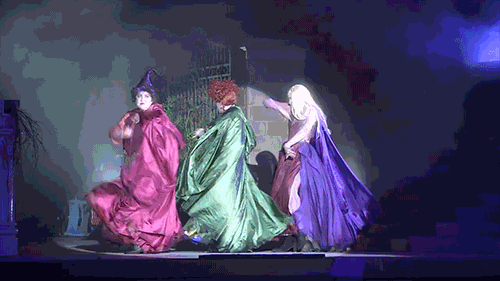 House Elves
The obvious group Harry Potter-themed costume is to just rock up in matchy-matchy Hogwarts uniforms, but why stick to witches and wizards when you could be house elves instead?
Dobby and Winky are brill costume options. Get crafty and create some giant ears, and dirty up an old bedsheet to create a house elf-esque pillowcase dress. Oh, and odd socks are a must if you wanna be a free elf.
The Wizard Of Oz pals
Dorothy, Scarecrow, Tin Man and Lion are all instantly recognisable and pretty simple to recreate, plus you could add on a good witch, a bad witch, the people of Oz and as many munchkins as you need.
It's probably fair to say that whoever ends up dressing as the Yellow Brick Road rather than rocking a pair of red, sparkly high heels has probably got the short straw there, though.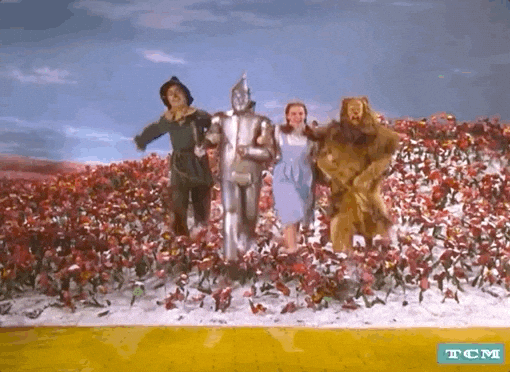 Winnie The Pooh squad
The whole point of the Winnie The Pooh stories is to celebrate friendship, so match up the personalities of the cute cartoon gang with your real life squad.
You've got Pooh (obvs), Piglet, Tigger, Eeyore and whoever else wants to come along, so get ready for maybe the sweetest Disney costume Instagram post ever.
Toy Story aliens
Aaand on the not so cute (but genuinely AMAZING) side of Disney costumes, we're gonna just go ahead and say it. You and your friends NEED to go as the Toy Story aliens. 
The finished effect is amazing, but all it takes is a blue top and jeans, a green beanie, some crafty ears and ping pong balls attached for the triple-eye effect. Oh, and OOOOOOOHHHHHH sound effects obvs.
The Village People
Forever clearing the dance floor when the DJ finally spins the cheesiest of cheesy hits? This group costume was definitely made for you guys and your synchronised YMCA moves.
Take your pick from the builder, the cowboy, the cop, the sailor, the biker and the Native American, because they're all pretty brill costume options.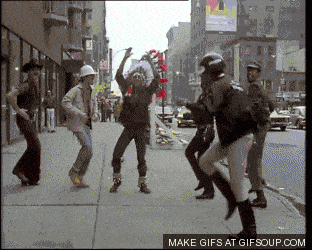 A mariachi band
AH CHA CHA. Sombreros at the ready, get your waistcoats out, stick a red sash in your collar and don't forget to take your musical instruments with you to whip out an impromptu performance at some point.
Add on a stick on moustache and you've got maybe the best Halloween group costume of the whole lot tbh.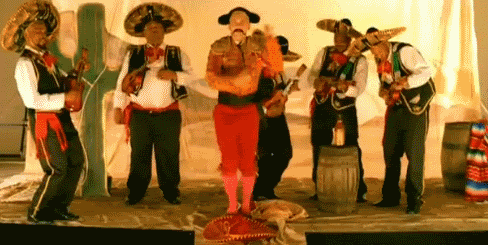 The Pretty Little Liars
And last but not least, if you and your gals have got a secret and definitely can't keep it, this is the one for you. Simple and still oh so gorge, all you need are some little black dresses, a spade or two and some dirt to wipe across your face.
The Pretty Little Liars girls have always been ultimate Halloween goals! Plus, Red Coat, anonymous A hoodies and even the girls' own spectacular costumes from the show provide some extra inspo.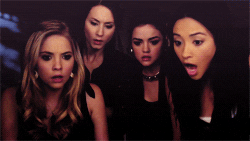 Read more
✕