Bra 101: Size, shape, style and finding the right fit for your boobs
Girls, it's time to talk about bras. Whether you call them over-the-shoulder boulder holders, boob baskets or (my personal fave) knocker lockers, getting to know your way around the bad boys can be a daunting task. 
One in three women are wearing the wrong bra size fyi, so chin up girl because you're not in this one alone. I'll be the first to admit that I often walk into fancy lingerie shops and walk straight back out again, overwhelmed. I can barely get to grips with sizing, let alone shapes and styles. But fear not, for we have devised your busty bible, here to help you pick the perfect bra!
First, let's get the facts. According to fancy undies retailer Rigby & Peller, 70% of us would rather wear an old grey bra which feels like a second skin than splash out on a new bra that turns out to be uncomfortable. We kinda get this one. 
Also, it turns out that boobs change size on a monthly basis (there's us thinking we were stuck with the same size melons forever), so although it may seem like a faff, having a yearly bra-size test is half an hour well spent. Why? Because a bra that actually fits means better posture, better fitting clothes and all the comfort. 
But before we get talking about fit, we need to break down some of the crazy myths surrounding boobs and bras. Jene Luciani, author of the Bra Book, gives us the DL...
Bras can be washed once a month
Na-uh hunny. "The dirt and oil in our skin can break down the elasticity of the bra," explains Jene. It's best to hand wash your bras as often as possible and leave them out to air-dry, this will ensure they stay in good shape for longer. Sure, homework gets in the way of basically all chores but we've got a solution: add more bras to your stash. 
Bras can endanger your health
This myth is regularly discussed in the female community and apparently all stemmed from a survey taken waaaay before you lot were born. However Jene says "there is no scientific evidence to back up this claim." So don't fret it sister, your booby basket is totally safe. 
Sleeping in a bra makes your boobs perkier
This one divides the masses but unfortunately girls, it's a legit myth. The only time a bra can help reduce the inevitable sag? "When exercising and breasts are significantly stretching or bouncing up and down," reveals Jene.
Now onto the basics...
When will I need a bra?
There are no rules when it comes to your first bra – it's all about when and what feels right for you. While the stats say the average age is 11 years old, you might not need or want one, or you might have been rocking them since your breast buds exploded onto your chest at the age of 8.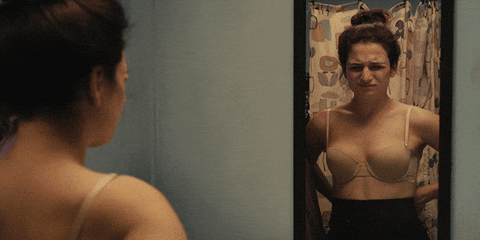 "Comfort is the main reason for buying a first bra, as breasts develop and get bigger they can feel tender and sometimes a little painful," explains bra expert Sophie Law. So if you're starting to feel aware or conscious of your boobs, maybe it's time to go for your first fitting.
What sort of bra should I get?
You've decided it's time to get your first bra. Dun dun dun… only joking, it's chill babes. Finding the right bra is a trial and error process. For your first bra it's best to go for something comfy so hit the shops and find what works for you. 
And if you're still totally stuck, take a look at this guide by Little Women – a lingerie brand especially designed for smaller boobs and first bras (remember, this is just a guide and not the rulebook of all boobs and bras).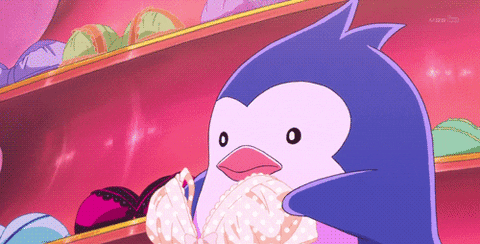 After deciding that a balconette is SO YOU, you need to get down to the nitty gritty of finding your size. When it comes to first bra fittings, it's probably best to visit a store. (And don't worry it's not as embarrassing as it sounds.) Good old M&S is always a safe place to start. They offer free consultations and have a great range of first bras. Plus, your mum will probably pay for it...
If Marks and Sparks isn't on the agenda and you're going to brave the shops by yourself, we've got two big tips that can help…
The boob scoop
Apparently this maneuver a legit method of checking whether a bra fits correctly. Fasten the back, dip your hand into the cup and literally scoop your boob up into the cup. This will ensure that the underwire sits properly and should make the bra a whole lot more comfortable. If your bra is gaping at the top it's too big, if your boobs are spilling over the top it's too small. Easy as that!
The middle hook
Make sure you're always trying bras on using the middle hook at the back. If it feels comfy on this setting then it's a good fit for you. The underband should fit snugly and should not ride up. I'd recommend a bit of jogging or some sort of on the spot exercise at this point. Although not scientifically proven, I've been a victim of taking a seemingly perfect bra home to find that it doesn't fit when doing normal life activities, such as moving.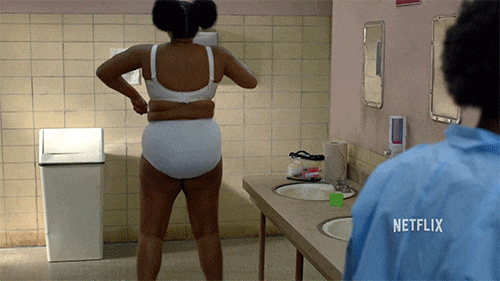 Hang on, what if my boobs are different sizes? 
"We like to say that they're sisters, not twins," says lingerie designer Ra'el Cohen. "Very few women have perfect and symmetrical breasts."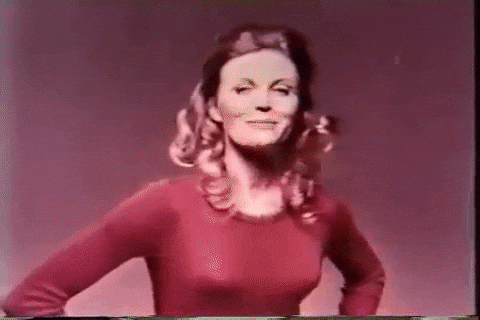 WE KNEW IT! Turns out the boulder babes are meant to be unique in their own right. Phew. The general rule is to always buy a bra to fit your bigger boob. It's sizest, we know, but it's better to have a little extra room than a nipple that keeps escaping every five minutes.
Remember, bras are just a part of puberty, you'll get to grips with them eventually. Whether you choose to wear one or not (it is the 21st century, after all). The most important thing? You do you, hun.
Read more
✕