Five things to tick off your bucket list before you turn 18
What do you really want to do before you turn 18? Probably feels like a long way off but these days everyone is compiling their 'bucket lists', trying to figure out places they want to see, foods they want to eat and experiences they want to have.
Remember, bucket lists aren't just for big life goals or older people lucky enough to be planning their next cruise. There are rites of passage for every age group, especially when it comes to your teens and your only responsibilities are babysitting your annoying little brother and finishing your homework.
So here are five items to tick off your bucket list before you officially become an adult...
1. Start a band
It might only actually be you, and you may never make it out of your bedroom, but at some point we all decide we want to be in a band. Perhaps with your friends, perhaps with your siblings, perhaps even scouring Bandcamp for your musical soulmates. Whether you're dreaming up angst-inspired ballads, jamming the same three chords over and over or recreating girl band dance routines, starting a band is a fun way to spend your free time even if you don't ever perform anywhere!
2. Do your make-up entirely with testers in Superdrug
Maybe it poured with rain when you were waiting for the bus. Maybe your mum made you wipe it all off before you left the house. Maybe you just want to experiment with different products. Whatever the reason, spending a Saturday afternoon playing with all the cosmetics testers in Superdrug is an essential part of teenage life. It might not be hygienic, but it's a great way to play! Ever wondered what you'd look like with yellow eyeshadow, green mascara and black lipstick? Now's your time. After finishing in Superdrug, repeat the process again in Boots.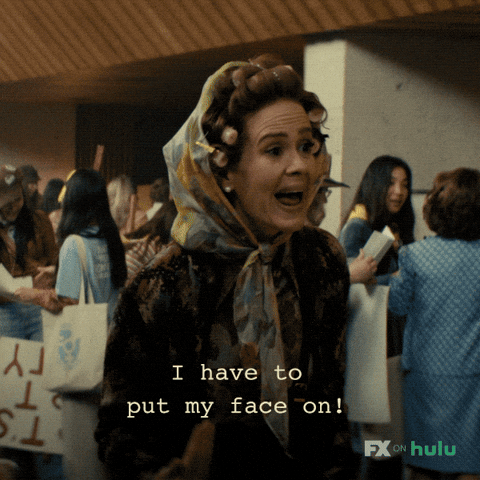 3. Make a regrettable hair choice
Trying the yellow eyeshadow tester in Superdrug shouldn't be the only way you experiment with your appearance. Why stick to your face when your hair is ripe for the challenge too?! Figuring out who we are and what we like is an integral part of teen life and how we wear our hair is top of the list – so make the most of having a good excuse to go crazy! Of course, everyone's idea of crazy varies. If you've always had long locks then going shoulder-length might seem like a big change. And you don't have to go the whole hog straightaway; it's totally fine to ask a friend to help you create curls with a styling tong rather than jumping hair-first into a perm…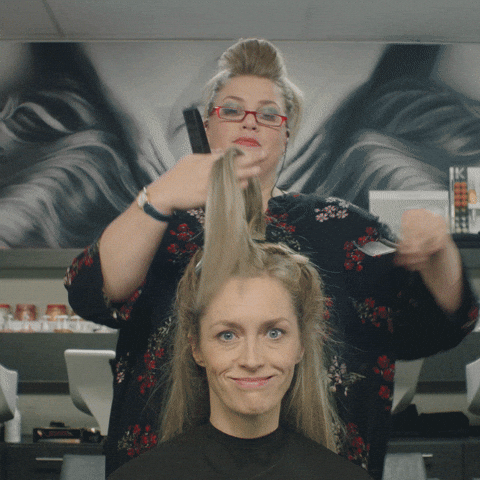 4. Have an adventure with your mates
One of the best things about your teens is getting to spend loads of time with your bffs, making memories that you'll treasure forever even if the friendships themselves drift away (hard to believe, I know). Nothing will beat the amazing feeling that comes when you have an adventure together, whatever it is. It could be a holiday or a bus trip to the seaside or getting the train to see an older mate at uni. Anything involving a sleeping bag deserves extra credit. Consider the ability to actually sleep in a sleeping bag as a hardcore Bear Grylls survival skill.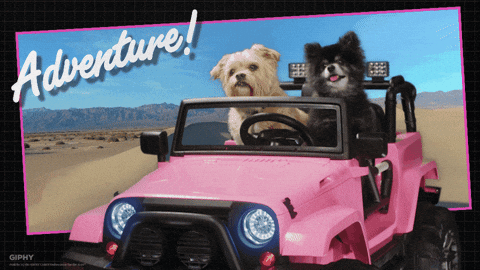 5. Go to a festival
Maybe this is the adventure that you and your friends go on! Obviously Glastonbury tickets are amazing if you can wangle them but your plans don't have to be that grand. Loads of towns and cities have smaller festivals on in the summer, often for free. All you need are cut-off shorts, some glitter make up and a flower garland. Dancing with your pals to live music, soaking up the atmosphere and even queuing for the stinky portaloos will go down in the friendship memory books, for sure!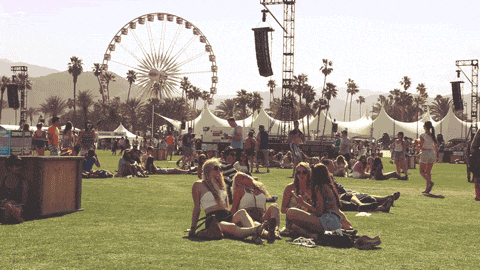 Read more
✕