Help! I think I've got B.O. and don't know how to get rid
Wait a second... what is that smell? Oh crap, it's me. That stink is me. Now what? Keep my arms stuck to my sides and hope nobody notices? Create a makeshift shower in the school loos? GAH.
Don't worry girl, we've all been there. That dreaded moment when B.O. unexpectedly rears its head. Whether it's at school, at the shopping centre or on a date, there's no great time to unleash that lovely musk on the world but it's important to remember it's perfectly natural.
Here's the DL on what the heck it is, how you know if you've got it and how to get rid.
What actually *is* B.O.?
Right, it's time to get technical. B.O. or body odour (or bromhidrosis if you want to get an A* in Science) is the musky smell that's produced by the bacteria on the skin that breaks down the acids in your sweat. This particular stench comes from the apocrine glands that are mainly found in your pits. It's fair to say sweat isn't the most glamorous part of becoming a woman, but unfortunately it's pretty unavoidable.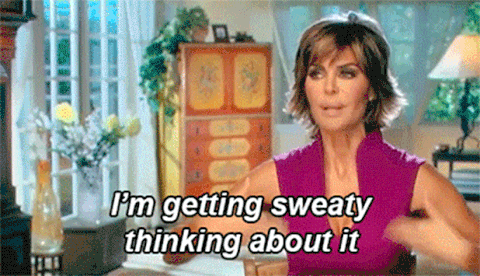 So, why do I get it?
B.O. can deffo make you feel self conscious but it's important to remember that you're not alone. Sweaty sistas unite. Anyone who has hit puberty (so basically all of us RN) can produce B.O. as this is when those apocrine sweat glands we were talking about earlier, develop. According to research, puberty typically begins between the ages of 8 and 14 in girls, and hormonal changes in the body are to blame for pretty much everything – including good old B.O.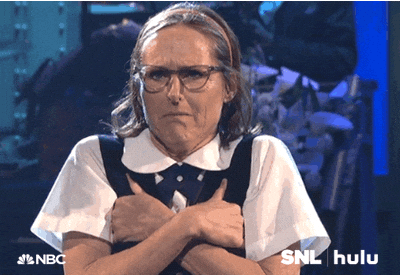 Don't fret, just because you're in your teens and a ball of hormones that doesn't mean you're going to have smelly, sweaty pits 24/7. However, there are deffo times when B.O. is more likely to crop up: if you're nervous or stressed, if you've eaten spicy food, if you're on medication such as antidepressants or if you're poorly.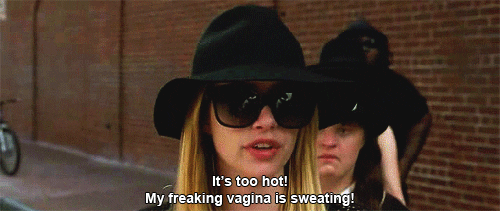 Hang on, how do I even know if I have it?
B.O. has a few telltale symptoms. Look out for yellowish stains in the armpits of your clothes and smell them after you've worn them once – if they're ponging then you're probably suffering. If you're still not sure if you have body odour or just a really funky perfume, it's best to speak to someone you can trust: your mum, your sister, one of your besties. They can tell you honestly without judgement.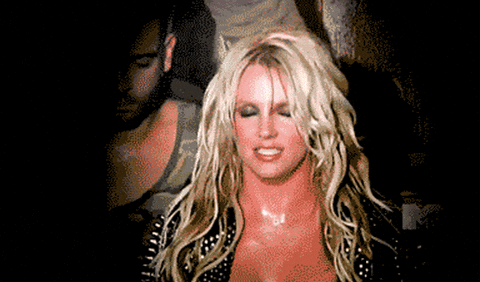 How can I get rid of it?
The good news? Managing B.O. is totally easy. Phew! By simply upping your personal hygiene routine you can combat the stench once and for all. As you get older it's important to take a warm bath or shower every day washing your armpits with an antibacterial soap. After that you should apply a deodorant or antiperspirant to keep you smelling fresh all day long.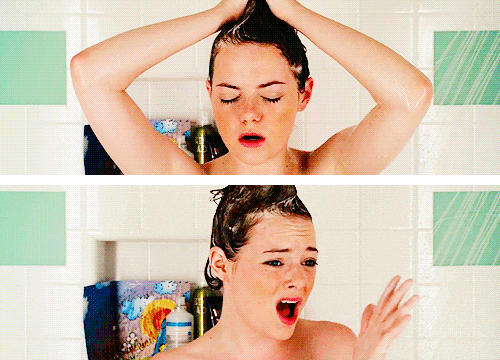 There are loads of good high-street antiperspirants that specialise in keeping the sweat demons at bay. Look for ones that include aluminium chloride – this reduces the amount of sweat produced by your body. (Roll-ons tend to be best if you sweat heavily.) You can also get a variety of 'natural deodorants' which are often better for more sensitive souls.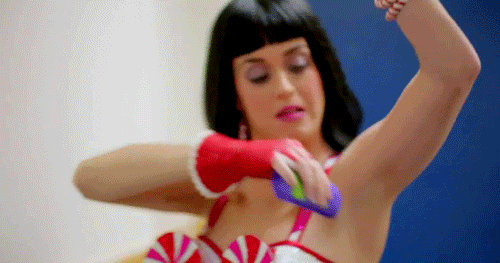 While B.O. is totally normal when you're growing up (and when you get older, tbf), it's important to keep an eye on your pits. Excessive sweating and a change in your body odour could be an indication of a more serious sweat condition. Speak to your GP if you're concerned about your clammy pits but just remember not to sweat the small stuff. B.O. happens to the best of us and girl, it's seriously no biggie.
Read more
✕