Here's everything you need to know about volunteering
We've mentioned volunteering quite a bit at betty, but we've never actually properly explained how to volunteer, or why you should in the first place.
So, here we are: betty's guide to the wonderful world of volunteering!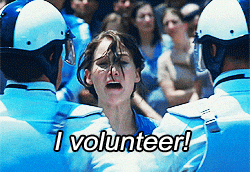 I mean, why would I WANT to volunteer?
It's a very good question. Why WOULD you want to volunteer when it takes up a lot of your time and you don't even get paid for it? Well, here are just a few benefits we can think of:
– You're supporting others or a cause in need
– You'll make a bunch of cool friends
– You'll learn loads of skills for free
– You can even get qualifications for free!
– You can learn a lot about yourself, what you love and what you're good at
– You can even volunteer FROM HOME?!
– It looks bloody great on your CV
– It can even lead to a permanent job
That actually sounds cool. But is it super serious like a job?
Nope! It doesn't have to be. Fair enough, you often have to formally dedicate a certain amount of hours when you volunteer, but that's only so the charity or organisation can keep a track of who's doing what when, and so they know just how dedicated you will be (very dedicated, because you are obviously awesome).
But because it's voluntary work and therefore you aren't getting paid for your time, you aren't bound into a life or death contract. We promise. If you find the role isn't for you, that's totally ok. You can let them know and pull out.
That's fair enough. So where can I find these volunteering roles?
Another very good question. It's all well and good saying GO AND VOLUNTEER but, um, where do you start?! Thankfully, there are a couple of great websites that cater exactly to this need:
Do-it is a wonderfully simple platform to find the best volunteering opportunities for you. They allow you to filter your search down to even 'volunteering from home' opportunities (yeah, they exist, we told you!) and is a super easy website to use.
vInspired is a charity helping 14 – 25 year olds get into volunteering. You can filter your search right down and, if you can't find the thing you're passionate about, they can even help you set up your own voluntary project! Pretty badass.
Volunteering Matters focuses more on the importance of volunteering in your local community to support the most vulnerable. Look at their Instagram – everyone's having SUCH A GOOD TIME.
And here are some charities (and, um, search engines…) who are looking for brilliant young people like you…
The Mix is a charity supporting under 25s in the UK and a lot of their services rely on volunteers. As they're passionate about peer-to-peer support, a lot of their opportunities are 16+ AND they offer those sweet, free qualifications. We've heard they get pizza in during their training sessions too. Just saying.
parkrun isn't just for those who like running. The weekly, free, timed 5k runs all over the UK wouldn't exist without volunteers. Literally – they organise the whole thing! There are a number of roles available, you'll make a load of friends, and be so stupendously inspired by all the different people who take part.
Girlguiding offers volunteering opportunities for those still in school and beyond. Thought Girlguiding was old-fashioned and embarrassing? WRONG. Girlguiding has grown into a strong, feminist, modern movement and GOD we wish we could go back and join them.
Google. Apols for being basic, but you can always just search for opportunities in your local area. There will always be something available, from volunteering in schools to volunteering in parks and green spaces.
Also, don't forget big events! Huge sporting events like the Olympics always rely on hundreds and hundreds of volunteers, so it's always worth searching their official websites. It could be a once in a lifetime opportunity to be a part of something incredible.
I feel like you have something else to say…
YES. Sorry. I'm passionate, ok.
Volunteering doesn't just stop at the end of your volunteering shift. When you're a volunteer, you should just want to help and support people, causes, and organisations full stop. And opportunities could come at you at any moment.
After the tragedy of the fire at Grenfell Tower in London, hundreds and hundreds of people came out to volunteer their time and donate clothes, bedding, and toiletries etc to those affected. That included young people, too. We were pretty inspired and motivated (and emotional) at the video below of the human chain of teenagers volunteering to help.
We're not saying you have to go out and volunteer after every tragedy like this – sometimes it can be dangerous, and you definitely shouldn't wander down on your own without an adult – but often you can feel useless after something horrible happens, so it's always worth seeing if there's something you can do, however small, to help.
Alright, you've persuaded me. I'm going to volunteer!
YAAAAAAS. We're proud of you. Go forth and do good. The world needs you.
Read more
✕