How to throw the ultimate period party
Just got your first period? Congrats, it's time to celebrate! Realised you and all your mates have synced up on your cycles? Let's P-A-R-T-Y! Just think, it's pretty awesome getting your period every month. Then keep reading, because we have everything you need to plan the ultimate period party. Yep, we're making your monthly visitor something to smile about, so invite all your best girls round and let's get to it.
The dress code: PJs, please
Everyone wants to be comfy on their period, right? So, whether you're partying on Saturday night or Sunday afternoon, make sure everyone changes into their cosiest PJs to get ready for some serious indulgence.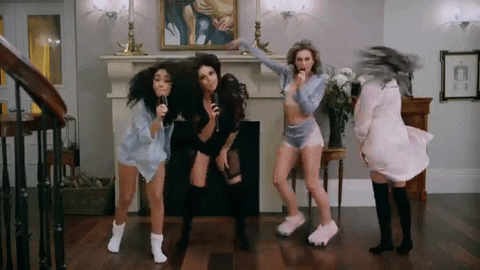 The food: keep it red and delicious
We're talking red velvet cupcakes, strawberries, Haribo Cherries, red grapes… Of course, you might want to indulge your pizza and crisp cravings, and that's totally cool too. Feed that period!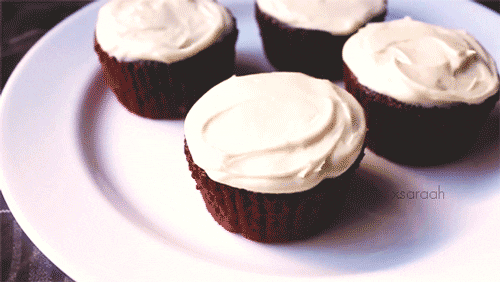 The drinks: non-alcoholic Bloody Marys
Otherwise known as Virgin Marys, your friends will be super impressed with these cocktails, which still seem grown-up without the alcoholic ingredient. To make Virgin Marys, get a large pitcher or punch bowl and add six cups of tomato juice, half a cup of lemon juice, half a cup of Worcestershire sauce, a tablespoon of salt, a tablespoon of freshly ground pepper and half a tablespoon of Tabasco sauce. Stir well and pop the mix in the fridge for a couple of hours. To serve, grab your glasses, add ice and either a stalk of celery or a lemon wedge to garnish.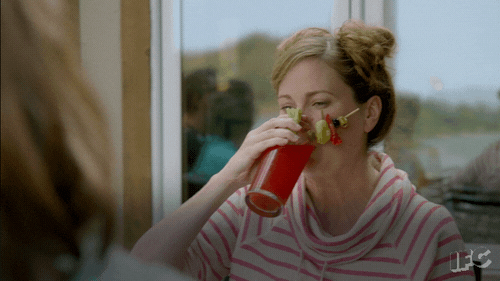 Not feeling the flavours or can't be bothered sourcing all the ingredients? Keep the red theme going with cranberry juice, summer fruits squash or cherryade.
The games: pin the tampon on the vagina, anyone?
A crafty spin on pin the tail on the donkey, you could print out (or draw) an A3 diagram of the female reproductive system, plus multiple images of tampons. Use a scarf as a blindfold and get the gals to take their turn trying to pin the tampons as close to their rightful place in the vagina as possible. The winner gets to choose the first movie, which brings us to…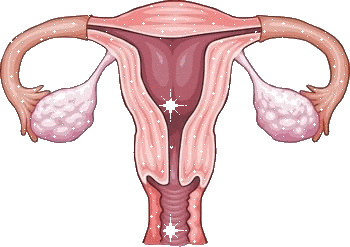 The films: anything funny that mentions monthlies
While you could go down the route of period dramas (LOL), you'll probably have a better laugh watching one of these chick-flicks, which all have scenes about periods in them. From Clueless to She's The Man, there are so many classics on the list that you probably didn't even realise they mentioned the crimson wave, but now you know.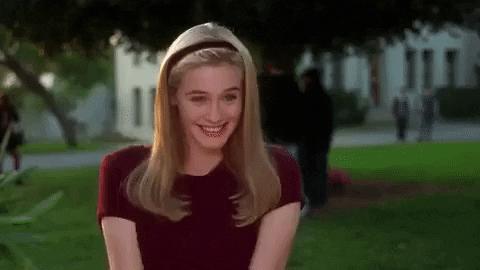 The tunes: a heavy dose of girl power
Spice Girls, Little Mix, Britney, Beyoncé… and don't forget Dua Lipa. Bonus points if you slip Leona Lewis' Bleeding Love in there. Why not check out our period mixtape, too!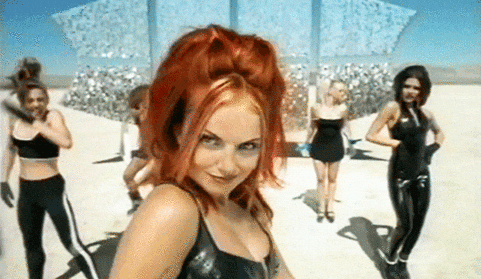 The party favours: tampons and

 

bettypads, of course
While parting gifts totally aren't necessary, if you do feel like sending your guests home with a little something, why not give them some period supplies? After all, who doesn't love free sanitary products?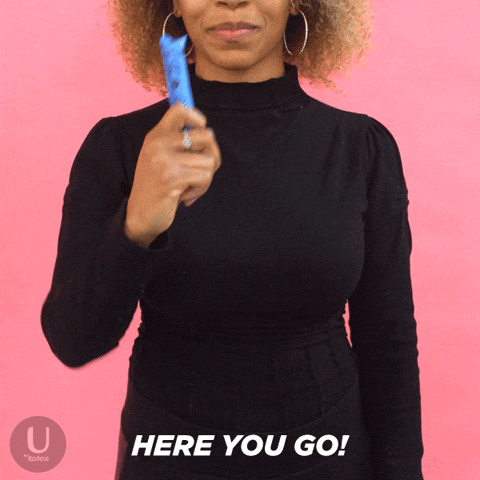 Read more
✕