January in lockdown
So, we've NEVER been January's biggest fans. Sure there's glimmers of virtuous kale scoffing and attempts at more 'me time' and maybe even a yoga class or two. But there's heaps of pressure to be better. Better at planning, better at school, better blah blah. 
Couple all of this with yet another lockdown, and the dreary grey of January is just not doing it for us this year. 
So how do we combat it? Well, firstly. Don't feel like you have to. It is 100% ok to be feeling THE FEELS. But if you're looking for some tips on how to beat the January blues, or the lockdown lows we've rounded up some of our fave ways to give ourselves a little pick me up. 
Prioritise your SLEEP! Not like a 7pm danger nap...we're talking working on getting those solid 8 hours of sleep a night (as in you hit the hay before midnight 😉). Create a little routine for yourself, it doesn't have to be jazzy or long winded, but it does have to be sustainable for you. 
Some ideas...have a bath, light some candles to make your room smell lush while you lather on all your moisturisers, do a mask...get a big glass of water, have a herbal tea, TURN YOUR PHONE OFF (or at least put it on sleep mode) use some essential oils, grab a hot water bottle...whatever makes you feel comfy, safe, and sleepy. 
Then do the same thing EVERY NIGHT. Having a solid bedtime routine will help get your mind and body ready to rest! Little clues to tell your brain to slow down and to get prepped for a solid 8 of horizontal snoozing.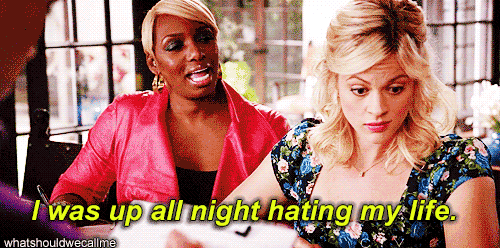 Try to eat food that makes you feel good. We're not here to tell you to slam loads of kale and kick sugar to the kerb (hello we would literally be rock bottom without our choc) - but try to think about how your body feels when you're eating stuff. So, maybe lay off having loads of caffeine or sugary fizzy drinks in the evening if you're having trouble falling asleep. If you feel bloated or sluggish (hello eleventy billion hours of school Teams meetings) then maybe drink a little more water, or have a few veggies. If you want a bag of Haribo, you go for it gurl! And that bowl of bolognese? Sign us up, we are here for that carb fest!!! It's more about paying attention to how you feel and honoring that with what you're eating and drinking. Simples!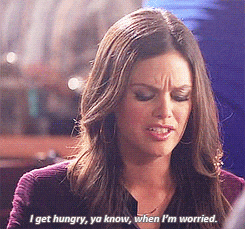 Move that booty! And we don't mean you need to be getting up at 6am for a two hour sweat sesh 5 days a week *EW* but what we have found is helping us feel more human, is to do a little bit of movement every day. Some stretching, walking around between class Teams, a little dancing while we tidy up our room. Just movin' that bod-ay a little bit gets your blood flowing, your heart rate increasing, and we promise it'll make you feel good too!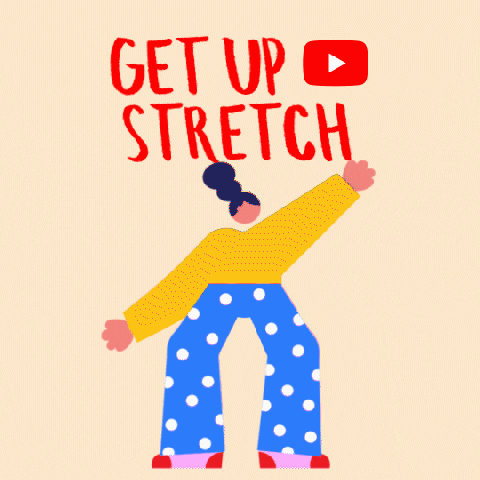 Fresh air! It's not like the Spring/Summer Lockdown where we could lounge outside, and get a tan. Let's be honest, that sunlight makes such a difference to EVERYTHING. But getting that fresh air in your lungs is a great way to break up the day. If nothing else, it's a change of scenery and sometimes a face full of cold air is the mood shifter we're needing. So bundle up and try to get out for that stroll every day (I mean we'll pass if it's chucking it down...the duvet calls) but we're going to try to fill our lungs with fresh air on as many days as we can!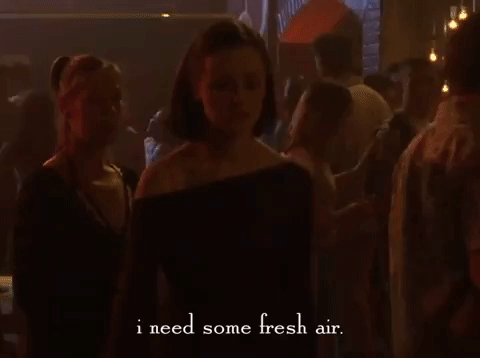 Be nice to yourself. You know what you need, you know when to push yourself and when to give yourself grace. We've found being honest with ourselves about how we're feeling every day makes such a difference. Because, let's be honest - every day it's a new rollercoaster and we're never sure how we'll feel or what we'll need. And if you start with the negative self-talk or you're feeling low, try thinking about what you'd say to a friend if they felt like that. What would you suggest they do? Our guess is that you'd be a lot nicer, a lot more compassionate and a lot more forgiving of them than you would yourself. So take some breaths and treat yourself with kindness. You deserve it. 
Read more
✕