Surviving the New Year body image minefield
If you struggle with body image and eating issues (and honestly, who doesn't, from time to time?) January can be really rough. After a month of festive parties, cosy evenings in with Christmas movies and hot chocolate, and stuffing our faces at almost every opportunity, suddenly it's all over and the dreary reality of the New Year hits.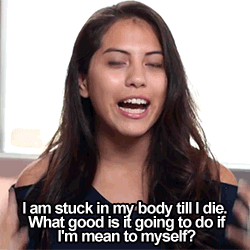 Not only is it gloomy to be heading back to school now all the festive lights have faded, but we also find ourselves bombarded with all those New Year diet messages that get thrown around. 
We chatted to body image and self-esteem expert Natasha Devon for her tips on how to survive the "New Year, New You" BS.
The swirling circle
"I don't think this is something that's necessarily restricted to January; certain fashion and beauty brands rely on creating new things for us to worry about in order to swoop in and 'fix' those 'flaws'," Tash says. "Having said that though, January is a time of year when a lot of people are feeling the effects of eating a lot of high fat and sugar foods, and spending a lot of time lying about on carpets watching Disney movies with their nan, so it's easier to make people feel ashamed of their bodies."
"In the run up to Christmas, almost every ad and special offer in the supermarket is telling us to eat and drink. Then, in January, they encourage us to feel ashamed about that. I've described it in the past as the whole nation embarking on a 'binge/purge' cycle – and it happens every year."
The sad part is, even though most of us are aware of it, it's really hard not to be sucked into feeling bad about yourself during what's arguably the most depressing month of the year. So how can we protect ourselves from the lure of the New Year quick-fix diet, or the extortionate gym membership that you know you'll have abandoned by week three at the latest?
Think critically
"All you have to do is look at the science," Tash says. "Short term, rapid weight loss isn't sustainable for the vast majority of people. If you just go back to eating healthily in the new year, any small amount of weight gain will even itself out." 
It's also worth looking at advertisers' motives and agendas. "Keep asking questions: What can this product actually do? How likely is it to work? Do I really need it? And has Photoshop been used?" she adds. "The answer to this last question is almost always yes!"
Practise self-care
Self-care is trendy at the moment, but it isn't necessarily all bubble baths and facemasks; it's simply a case of looking after yourself with the kind of compassion and kindness you usually reserve for your best mates. "Remember health is a lifestyle, not a look, and it's all about balance," says Tash. "Be kind to yourself and your body will thank you for it." 
Some days that might mean a nourishing salad and smoothie combo – because, let's face it, there weren't many vitamins consumed in December! – while other days it might be a comforting hot chocolate, a mood-boosting run around the park, an early night to catch up on sleep, or an evening snuggled up in front of a rom-com with your mates. Balance is key, and beating yourself up over every little treat will only make you feel more miserable about yourself.
Find body positive icons
Social media can be really rough when it comes to body image – whether it's your mum's best mate posting daily Slimming World updates on her Facebook page, or a barrage of gorgeous #fitspo girls with dream abs on Instagram. But, it can also provide a great, supportive community. 
"The advantage of social media is that it allows us to design our own environments and pick our own role models," says Tash. "For body positive messages, I recommend @bodyposipanda, @theslumflower and @effyourbeautystandards."
Fill your month with joy
Finally, remember that just because the buzz and excitement of Christmas is over, doesn't mean the fun has to stop. A lot of our insecurities are heightened in January because we're suffering from more general post-holiday blues, thanks to the short, dark, cold days, and all the pressures of going back to school. 
As well as your daily acts of self-care, surround yourself with loving, supportive people, and plan things to look forward to in the weeks and months ahead. According to psychotherapist and body image specialist Holli Ruben: "The key is to create a balance in your life with friends, family, schoolwork, a balanced diet, exercise, relaxation techniques, and hobbies or passions."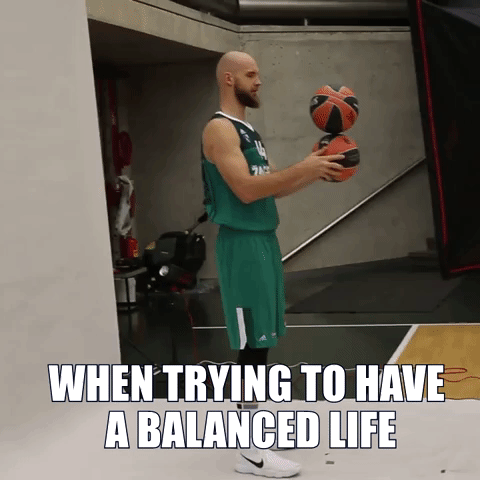 Holli adds: "If the focus is on this, working from within your mind and body, and not from a place of vanity, then you'll be a lot happier in the long run, and feel more confident in overlooking these damaging messages that do not serve you."
Natasha Devon MBE is a writer and campaigner. Her book 'A Beginner's Guide to Being Mental' was released in May 2018, published by Bluebird Books.
Read more
✕